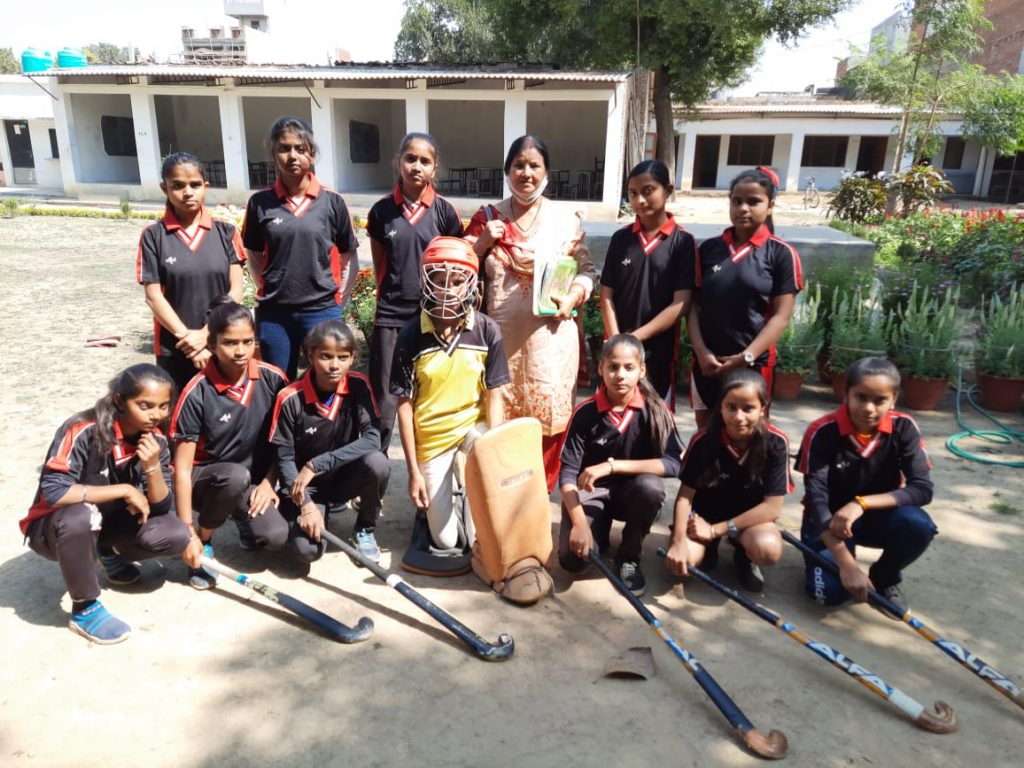 It is said that sports do not build character.They reveal it.One of the most valuable lesson a child will learn from sports is how to take risks, how to fail gracefully and ultimately how to succeed by overcoming failure.Our school has always been well known for excellence for sports.
Our founder manager Mrs. Jamila Farooqi realised the importance of sports in character building and hence she always encouraged and took personal interest in it.This is specially praiseworthy since our children come from weaker section of the society. Later, when Prof Shamsur Rahman Faruqi became our manager this trend continued and sir personally provided playing kits to those eager children who wanted to play but could not afford to buy them.
A healthy mind dwells in a healthy body is an age old adage and Kidwai girls have since about 1971 been participating in various district level, state level and even national level competitions. Rina Sonker, our alumni, represented India at the nationals. KavitaVidyarthi had the honour of being a part of Junior India team. Other students who played at the national level and are now employed in the Railways are Pranjal Sharma, Mridula Kesarwani, Neelam Kushwaha.
Suman Bhakt, Chhaya, Sahiba, Pooja Alwani, Poornima Ranjan, Sidra Khan, Anju Ranjan,AyushiDhuriya, Saniya, Sonila Srivastava were some other notable hockey players.

Here a special mention must be made of Sheela Srivastava who later went on to become our sports teacher. She was the first student from our school to have played at the national level in different track and field events.
Since the session 2019-2020 all sporting have been on hold due to government's protocol on COVID-19
Kho-Kho has always been our forte and Kidwai girls have won many trophies and accolades at the various district, state and national competitions.
KunjlataSonker,Nishatripathi,ShabinaDayal,Ratna,NeetuYadav,Mahim Begum, Sapna Pandey, Chandni,ShwetaSonker, Anju Verma, Archana Verma, Soni Singh are some of the players who have brought laurels to our college.
Ananya Tiwari and Tripti Tiwari participated in the National Level gymnastics competition in 2005.
Shashi Navait, MridulaKesarwani, RanjitaKesari, Archana Verma, KavitaVidyarthi,LaxmiSonker, GunjaSonker,MoniSonker,Priti Jaiswal, Nisha Tripathi and Soni Singh are some of the notable athletes who have represented Kidwai.